Travellers
Numerous holidaymakers are stranded in Onitsha, Anambra state, as the River Niger bridge is currently closed to all road users.
According to the travellers, police officers, members of the Federal Road Safety Corps (FRSC) and authorities from the state government, announced to them that gate to the bridge would remain locked till 3pm because of the ongoing local government election in Delta state.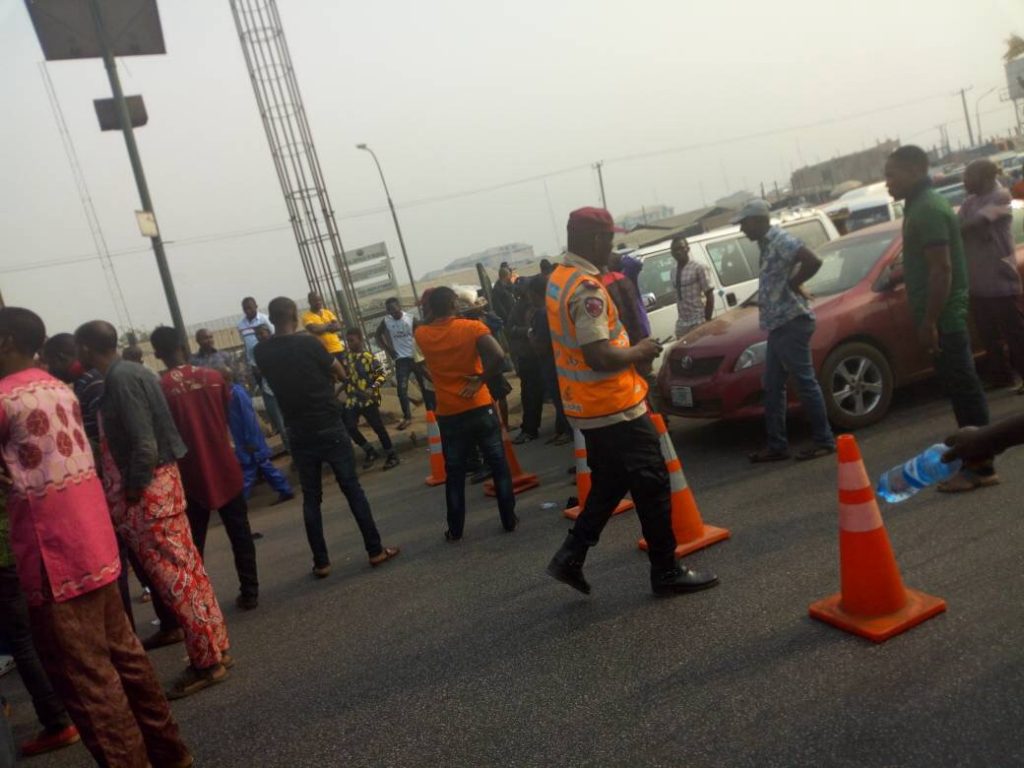 The travellers, going back to their various bases, mostly in the south-west, said they have been stuck in the resulting gridlock for over four hours with no respite in sight.
"We have been here since 6 am," one of the stranded commuters who identified himself as Emeka revealed.
"The traffic is at standstill. The bridge is locked he said. I can't believe that they can lock a federal bridge because of the local government elections.""They didn't even announce that the bridge will be locked".
Emeka said the authorities present "even scammed" the travellers.
He explained that the entrance to the bridge from Onitsha was opened after the travellers protested but that the exit remain closed.
One commercial bus driver, Uche of the Imo state Transport Company, said "it is a tough time for the drivers".